BIOS
Adria Leno, MS, CCC-SLP
President / Director of Clinical Services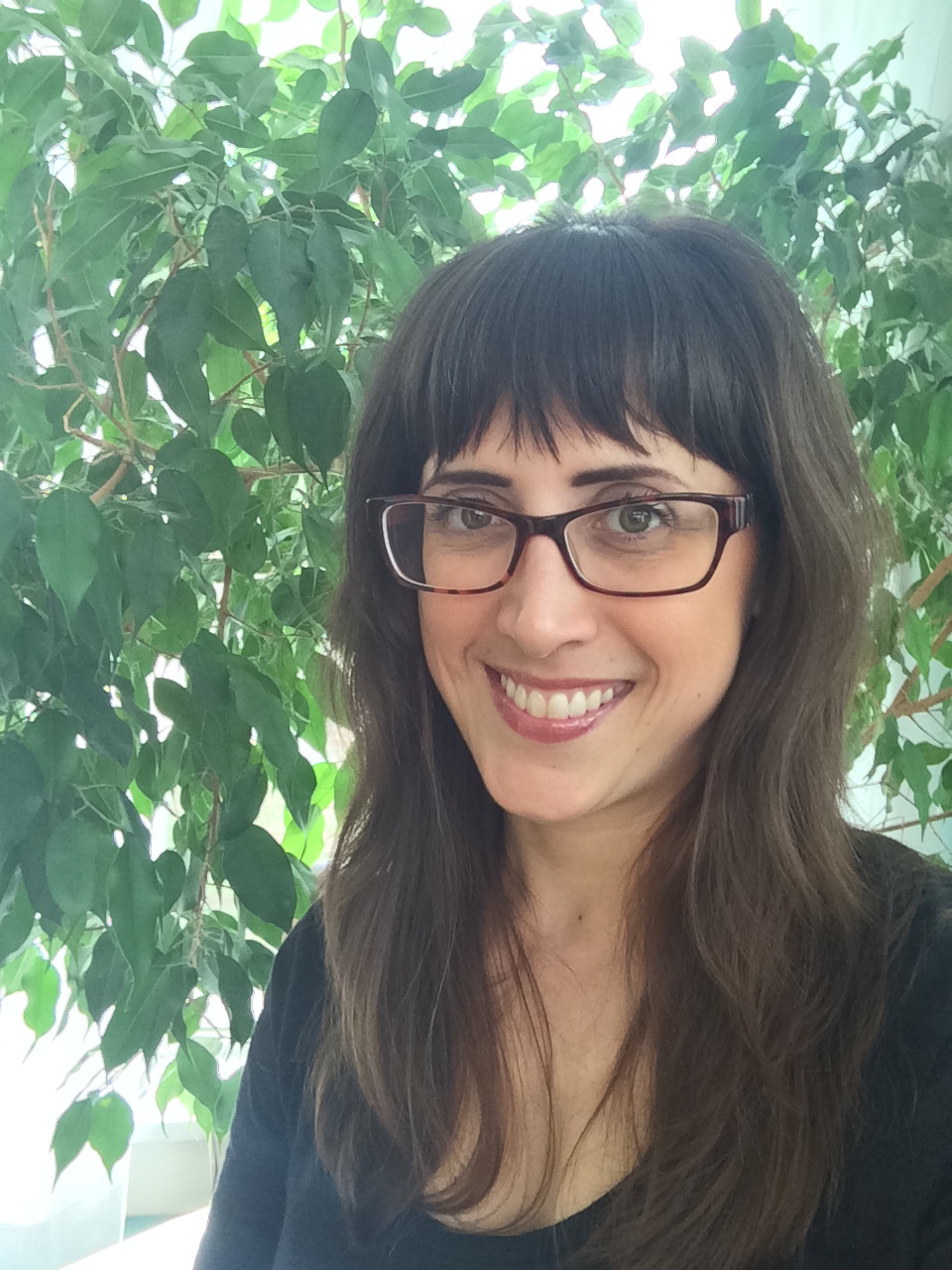 Adria Leno, MS, CCC-SLP, received a Master's degree in Speech Language Pathology from the University of Wisconsin at Madison in 2005 and is licensed in the state of Illinois. She is an energetic and enthusiastic therapist with clinical experience in a wide variety of settings, including therapeutic schools, hospitals, and clinics. Her experience with clients from birth through geriatrics has given her a true lifespan perspective.
Adria is a diligent and zealous generalist. Unsatisfied with being confined to a box professionally, she has sought training and experience with a multitude of disorders. Adria is skilled in treatment of speech, language, reading, spelling, written expression, auditory processing, fluency, and pragmatic/social delays and deficits. Adria enjoys working with families to build supports at home and find the approaches that best meet the needs of her individual clients.
Adria continues to seek out new therapies and techniques that will benefit her clients. Because of her passion for working with individuals with a wide range of needs, Adria feels strongly that continuing education is necessary to provide optimum care and treatment to each of her clients. She has received five ASHA ACE awards to date – one in 2013, two in 2016, one in 2018, and one in 2019. These awards are formal recognition that she has demonstrated excellence and dedication to lifelong learning by completing more than double the required number of continuing education units.
To date, Adria's continuing education credits include courses on therapeutic interventions for individuals with Autism Spectrum Disorders, feeding and swallowing disorders, literacy (including spelling and reading, text comprehension, and written expression), play, social behaviors, fluency, aphasia, and traumatic brain injury, to name a few. Adria has also completed the basic course on the DIR/Floortime Model.
Adria is a certified SPELL-Links to Reading & Writing™ provider, having completed more than 50 hours of continuing education in SPELL-Links to Reading & Writing™ alone and has been personally mentored and trained by author Dr. Jan Wasowicz. She is also a SPELL-Links to Reading & Writing™ trainer, mentoring professionals in the curriculum and assisting Dr. Wasowicz at educational seminars.
Because of her strong belief in education, Adria has acted as a graduate student site supervisor for a variety of universities since 2008. She has mentored and trained over a dozen beginning clinicians. In 2016, Adria was honored by Governor's State University as the Site Supervisor of the Year.
In her free time, Adria relishes spending time with her husband and their cats. Her hobbies include reading and travel. She is an avid home cook who loves entertaining. Adria has also been on a gluten-free, dairy-free, and egg-free diet for many years and loves sharing information and recipes with families who are making the difficult transition to restricted diets.
Madi Szur, MS, CF-SLP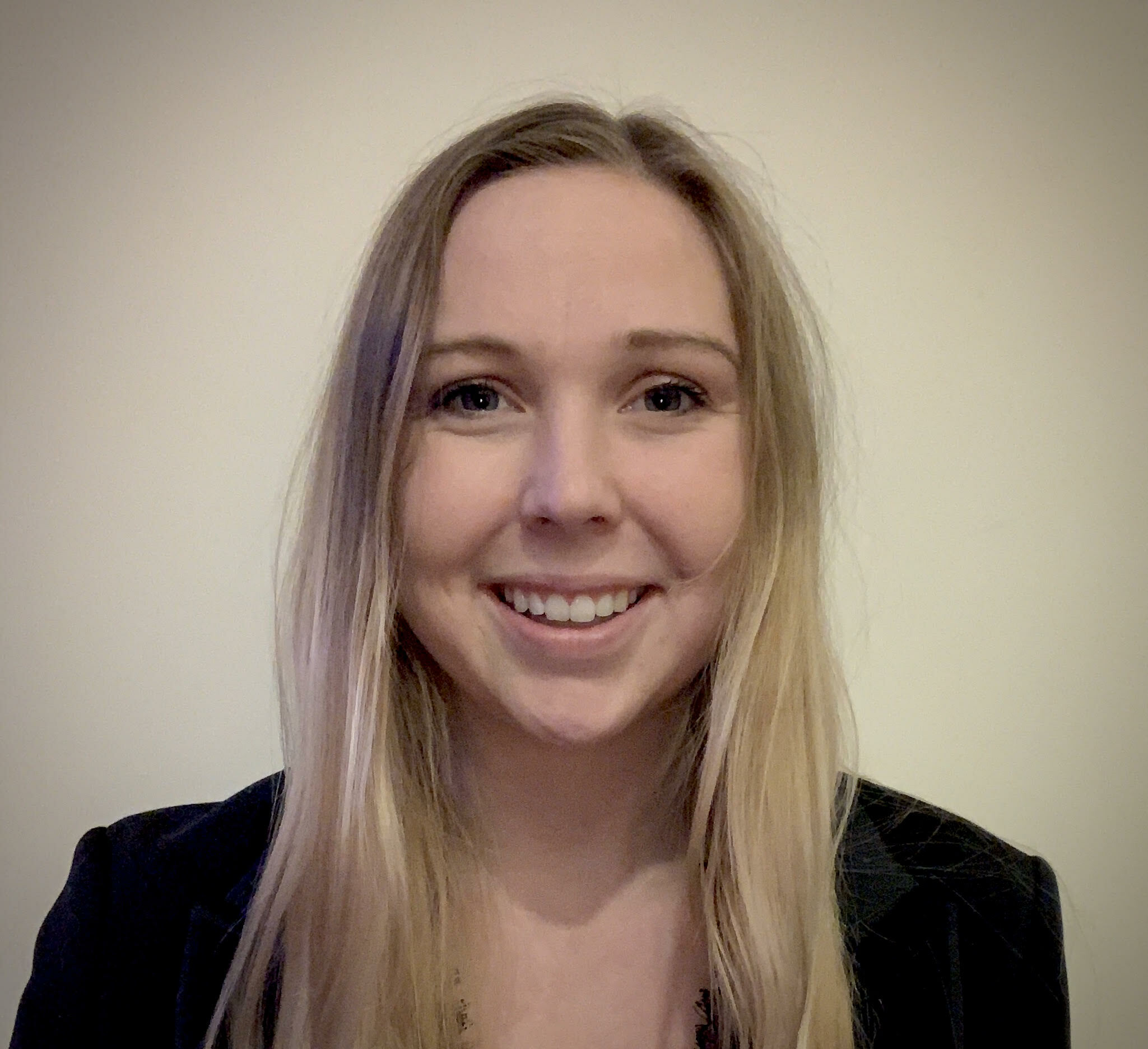 Madelynn 'Madi' Szur completed her undergraduate studies in Special Education at Michigan State University and earned her master's degree in Speech-Language Pathology at Rush University where she received a merit-based scholarship. She is licensed in the state of Illinois. Madi has had the opportunity to work with clients of all ages in a variety of settings, including schools, hospitals, and clinics in individual and in group sessions. She has experience providing assessment and intervention for speech sound disorders, oral and written language skills, fluency, pragmatics, and swallowing. She has participated in numerous trainings on a number of topics including literacy, voice, swallowing, diversity and inclusion, and mental health first aid.
Madi is a passion-driven and committed therapist. She enjoys working with children and brings enthusiasm to each treatment session. It is her mission to work with children and their families in order to provide individualized treatment to each of her clients. In her free time, Madi enjoys being outside, reading, doing yoga, and spending time with her friends and family. 
Erin Moody, MA, CCC-SLP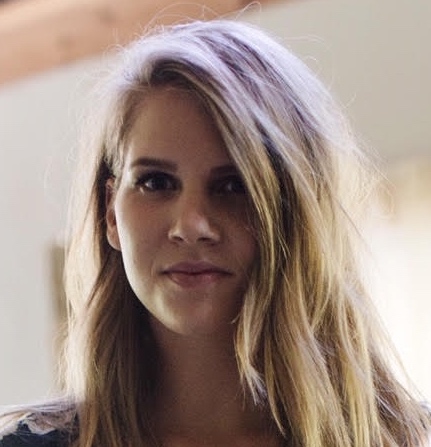 Erin Moody, MA, CCC-SLP, is a speech-language pathologist who earned her Bachelor's and Master's degrees in Speech Language Pathology from the University of Illinois at Urbana-Champaign. She holds a Certificate of Clinical Competence from the American Speech and Hearing Association (ASHA) and is licensed to practice in the state of Illinois.
During her professional career, Erin has gained experience working in public schools, private practice, tele-therapy, and home health with children and adults with a variety of speech and language disorders. Within these settings, she has become experienced in assessing and treating speech sound disorders, receptive/expressive language, literacy, fluency, and pragmatic language deficits.
Erin is passionate about working with individuals and their families in a one-to-one therapy setting to promote and achieve social, communication, and academic success. She loves to keep up with the latest research and continually learn new therapy techniques to benefit her clients. This is evidenced by her two consecutive ACE awards presented by ASHA for demonstrated personal effort and dedication to lifelong learning.
In her free time, Erin enjoys being outdoors while engaging in activities such as rock climbing, paddle boarding with her dog, yoga, and travel. She also enjoys volunteering at her local animal shelter and participating in any activity involving animals.
Erin feels privileged to have joined such a great team at Communicate & Connect Therapy and welcomes the opportunity to work with you and your child!
Rena Spiegel, MA, CCC-SLP
Rena Spiegel is a certified speech-language pathologist, licensed in Illinois. Rena earned a Master's of Arts degree in Speech-Language Pathology from Northwestern University in 2000. During her graduate school studies at Northwestern, she facilitated development of a research study, culminating in the published article "Semantic Representation and Naming in Young Children" (Journal of Speech, Language, and Hearing Research, 2002), with Rena listed as one of the authors. Rena also holds an Illinois Professional Educator's License and is a member of the Illinois Speech-Language-Hearing Association. Additionally, she has earned two awards for earning more than double the required number of continuing education hours from the American Speech-Language-Hearing Association.
Rena's 17-year career in speech-language pathology has included a strong focus on reading and spelling, including working with clients with dyslexia and learning disabilities. Rena has worked with children and adolescents in the areas of phonological awareness, reading and spelling, especially using systematic, multisensory techniques. Aside from providing literacy intervention, Rena has enjoyed treating various clients with language and articulation disorders, and has taken pleasure in being a part of her clients' success.
Rena is currently the Chairperson of the Department of Speech and Communication Disorders at Blitstein Institute of Hebrew Theological College, a member of the Touro College and University System. At Blitstein, Rena also teaches courses in normal language development and language disorders and advises undergraduate students in the field of speech-language pathology. Prior to her career at Blitstein, Rena was a Research Speech-Language Pathologist at Northwestern University's acclaimed Aphasia and Neurolinguistics Research Laboratory.
Julie Irons, MA, CCC-SLP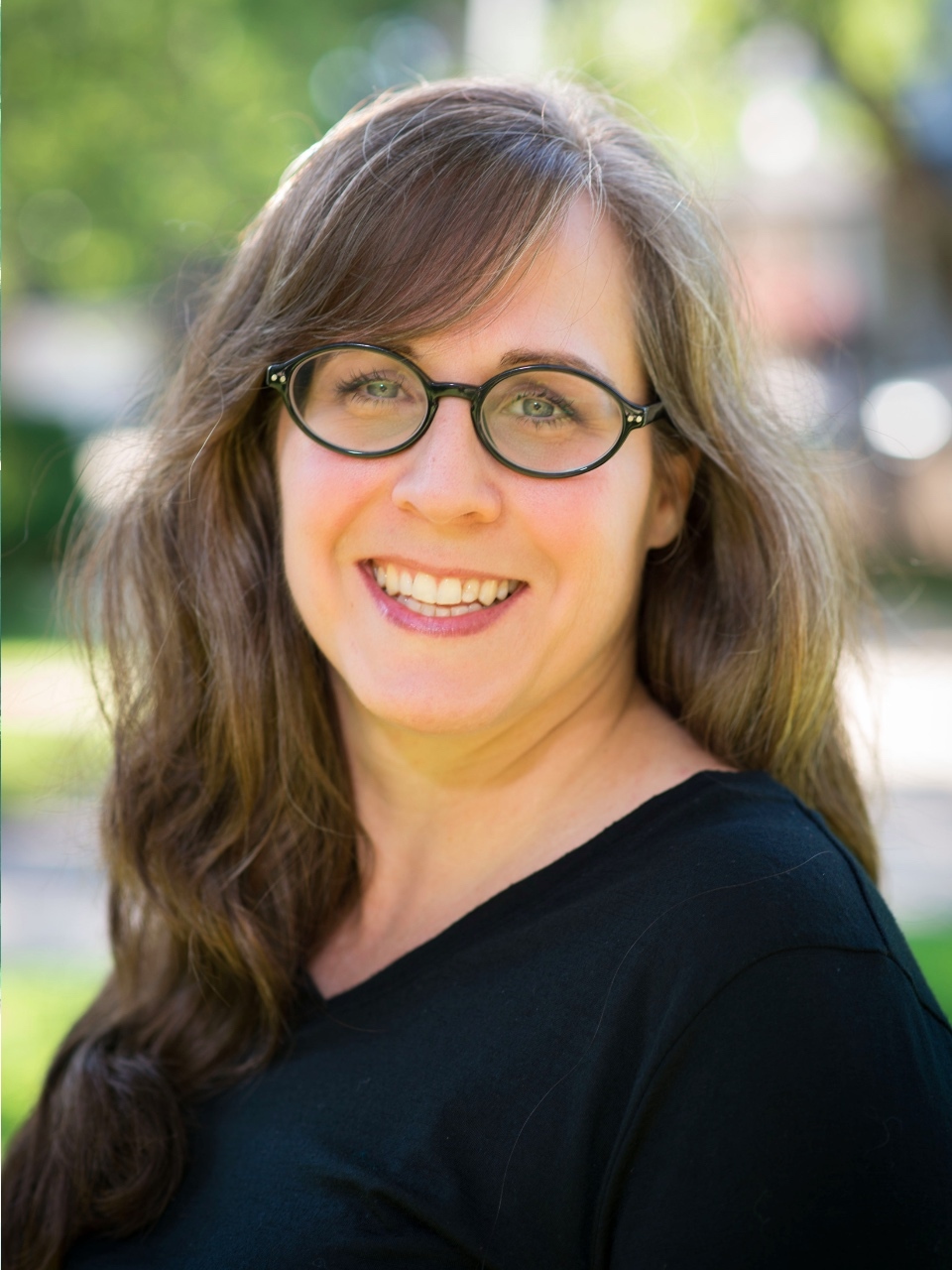 Julie Irons, is a lifelong learner and educator who has found her home in pediatric speech-language pathology. Julie thrives on analyzing the unique puzzle represented by each new client and she tailors her therapy to their needs and interests. She has a special interest in literacy-based intervention and bilingual development and disorders. Julie values the personal relationships she builds with students and their families, and she still maintains contact with students she saw more than ten years ago.
Julie received a B.A. in Humanities from Stanford University before moving to Mexico to teach English in language immersion middle and high schools. In Mexico, she experienced her own language immersion, and she believes that her own hard-won acquisition of near-native Spanish gives her a unique perspective on the language learning challenges of her students. While there, Julie pursued an M.A. in Applied Linguistics from the Universidad Nacional Autónoma de México in Mexico City—training that eventually opened the door to speech-language pathology.
In 2008, Julie moved back to her home state of Illinois, where she taught middle and high school Spanish in Chicago. Several years later, after fourteen years in the classroom, Julie craved broader professional growth, so she made a career change to speech-language pathology. She received a Master's in Speech-Language Pathology from Indiana University-Bloomington, where she participated in the STEPS Spanish-English bilingual training program. Julie has experience working with children with developmental and genetic disorders and impairments in language, fluency, articulation and phonology, and pragmatics.
Melissa Berkowitz, MS, CCC-SLP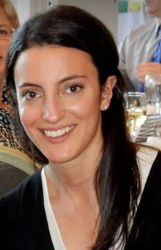 Melissa has worked as a pediatric and adolescent Speech Language Pathologist since 2015. She received a Masters degree and bilingual certificate from the University of Texas-El Paso. Melissa is passionate about working with children and helping them to achieve their goals and gain independence. She believes in treating the whole child and ensuring that therapy is functional and targeted towards the students' needs and interests. She takes great joy in helping students get excited and take ownership of their own learning. An enthusiastic life-long learner, Melissa stays up to date on current research and evidence-based practices by attending conferences, watching webinars, and reading scientific journals.
Melissa is an Illinois native who lives on the North Shore with her husband. She enjoys spending time outdoors, working out, and loves to entertain family and friends.
Amanda Goldsmith, Admin and Billing
Amanda Goldsmith lives in West Lakeview with her husband and two school-aged children who attend CPS. A DePaul University graduate and a former sommelier, Amanda recently rejoined the workforce after taking time off to raise her family. She is excited to be a part of the Communicate & Connect Therapy LLC team and to work among such passionate and caring SLPs.
Amanda and her family are huge Chicago Blackhawks fans. In her spare time, she enjoys traveling with (and without) kids, cooking, tasting wine, gardening, and woodworking.